Add your company to the growing number of businesses recycling their paper and plastic cups
Simply Cups is the UK's ONLY collection and recycling service dedicated to turning paper and plastic cups into second-life materials.
We provide manufacturers, organisations operating in the supply chain as well as beverage and hospitality outlets with a cost-efficient collection and recycling service that reduces their operating costs and improves their environmental credentials.
To find out how your organisation can benefit sign up today.
Lastest Members
Calculate your savings
The Simply Cups Calculator is a fantastic tool that will enable you to calculate how much you are currently spending on cup disposal and how much you could save using Simply Cups.
To get started, just input the numbers of paper and plastic cups you use each month and we'll do the rest. You could be saving as much as £16.50 per 1000 cups.
Calculate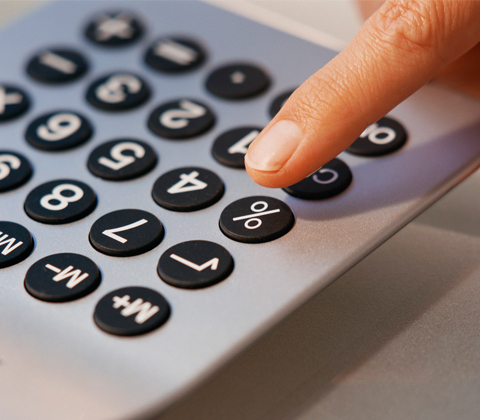 EON
E.ON UK plc is one of the UK's leading power and gas companies which is part of E.ON, a global investor-owned power and gas company. E.ON are committed to helping their customers improve their energy efficiency and are also working to increase recycling wherever possible from their UK offices to reduce their environmental impact.
Keep Scotland Beautiful
Keep Scotland Beautiful is the charity that campaigns, acts and educates on a range of local, national and global environmental issues to change behaviour and improve the quality of people's lives and the places they care for. We are committed to making Scotland clean, green and more sustainable.
Festival Republic
Festival Republic is UK-based music promoter that runs seven flagship events across Europe, including the Reading and Leeds festivals, and which are attended by over half a million fans. Festival Republic aims to reduce the impact its business and its festivals have on the environment by using innovative solutions to address energy, waste and transport.
bartlett mitchell
bartlett mitchell is an entrepreneurial caterer who provide tailor-made and innovative food to 40,000 customers every day. We are an agile team who develop solutions that use resources more smartly. Sustainability underpin everything we do – from sourcing responsibly and reducing waste to supporting communities. We've won the SRA 'Sustainable Caterer of the Year' Award three years in succession.
Go-Pak
Go-Pak UK has fast become a leading privately owned supplier of foodservice disposables. We specialise in providing quality packaging solutions, all the while striving to achieve lasting partnerships with customers, manufacturing partners and service providers alike. Through our expertise in supply chain management, our exceptional quality product offering and outstanding customer service, we aim to provide the best possible solutions to our clients' needs.
Bunzl Catering Supplies
As the leading distributor of disposables, packaging and hygiene solutions into the UK hospitality industry; the BCS range of compostable disposables called Sustain represent a long term commitment to work with customers to transform waste into a resource.

L'Oreal UK & Ireland
L'Oréal is a global leader in cosmetics, specialising in beauty products. From make up and skin care to hair colour and tanning – because we're worth it.
Caffe Praego
At Caffe Praego Coffee Company, we are passionate about producing superb tasting Arabica coffee which we personally source direct from farmers & co-operatives in Rwanda. Through our partnership with Point Foundation we deliver education, sustainable living & disability projects, which since 2006 have supported around 4,500 children. Working in partnership with Simply Cups further strengthens our passion for CSR.
Compass Group
Compass Group is the global market leader in providing food and a range of support services to customers in the workplace, schools and colleges, hospitals, at leisure and in remote environments. The company actively promotes green business practices such as teleconferencing, flexible working and best practice in regards to recycling, travel and communications throughout all of its business operations and corporate offices.
The VaioPak Group
From paper cups to takeaway bags to customised stickers, the VaioPak Group leads the way in providing cost effective solutions for all manner of takeaway packaging and printed consumable needs. Now including 8 sister companies, the VaioPak Group continuously looks ahead at market trends in order to develop new and unique packaging with the environment in mind.
Dixons Carphone
Dixons Carphone plc is Europe's leading specialist electrical and telecommunications retailer and services company, employing over 40,000 people in 9 countries. The company believes that good sustainability practices make sound business sense, that not only to benefit the environment, stakeholders and the communities in which it operates, but also to help it achieve corporate objectives, fulfil its business plan and reduce costs.
Eversheds
Eversheds operates at the leading edge of business. Recognised by Acritas as a Global Elite Law Firm, it provides top quality legal advice to some of the world's largest corporations both locally and across borders from its 50+ offices in Europe, the Middle East, Asia and Africa.
Loughborough University
Loughborough is ranked in the top five of UK universities and was named best in the country for its student experience in a 2016 Times Higher Education magazine survey. It has an international reputation for undertaking research that makes a real difference to society, and is committed to embedding sustainability and social responsibility into everything it does.
Nestlé
Nestlé is the world's leading nutrition, health and wellness company. It is a major player within the UK food industry, employing 8,000 people across 20 sites. The company is committed to reducing it environmental impact and is stepping up its efforts to manage waste more effectively. And across its sites, Nestlé is determined to encourage biodiversity and where possible restore land back to its natural state.
The Paper Cup Company
The Paper Cup Company specialises in disposable cups printed with its customers' branding and manufactured in the UK. The company is actively involved in supporting organisations finding methods for recycling paper cups and offers a 'plant a tree' scheme, in collaboration with Green Earth Appeal, with the aim to offset the carbon footprint of printed cups.