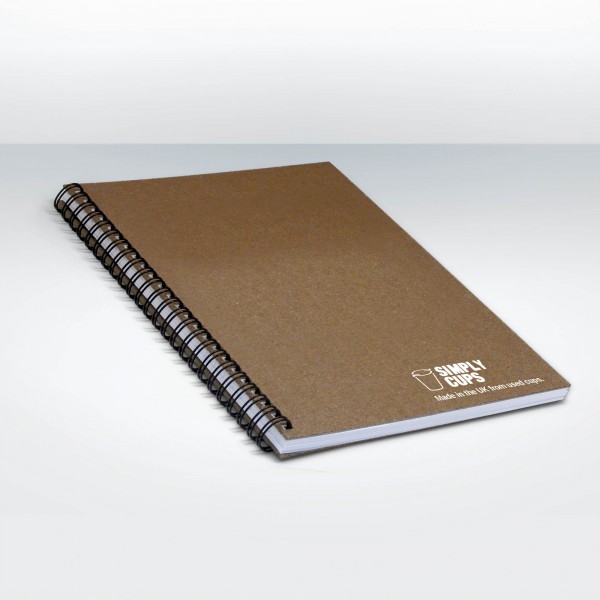 A4 Notebooks
SKU: SC004
Designed & manufactured by

Rigid 700gsm board covers made from offtakes of the paper cup manufacturing process. Mocha coloured front & back cover with black inside cover. 50 sheets of 100% lined recycled paper.
Bespoke branding available, maximum print 2 colours to the front cover.
Order Quantity
Price per Notebook (ex VAT)
9oz cups used
2,000
£4.47
Per Notebook


0


74
1,500
£4.65
1,000
£4.95
500
£5.70
Key
Plastic Cup
Paper Cup
Please note that there is also a £10 delivery charge per order and a £25 artwork generation fee for each bespoke branded item.